STHLM Xperience Conference 2023 Attracted 300 UX & Design Experts
The STHLM Xperience Conference 2023, organized by the consultancy firm Zington, successfully concluded its sixth edition, attracting nearly 300 industry leaders, innovators, and creators in the UX and design field. The conference has become a catalyst for progress and collaboration in technology and design.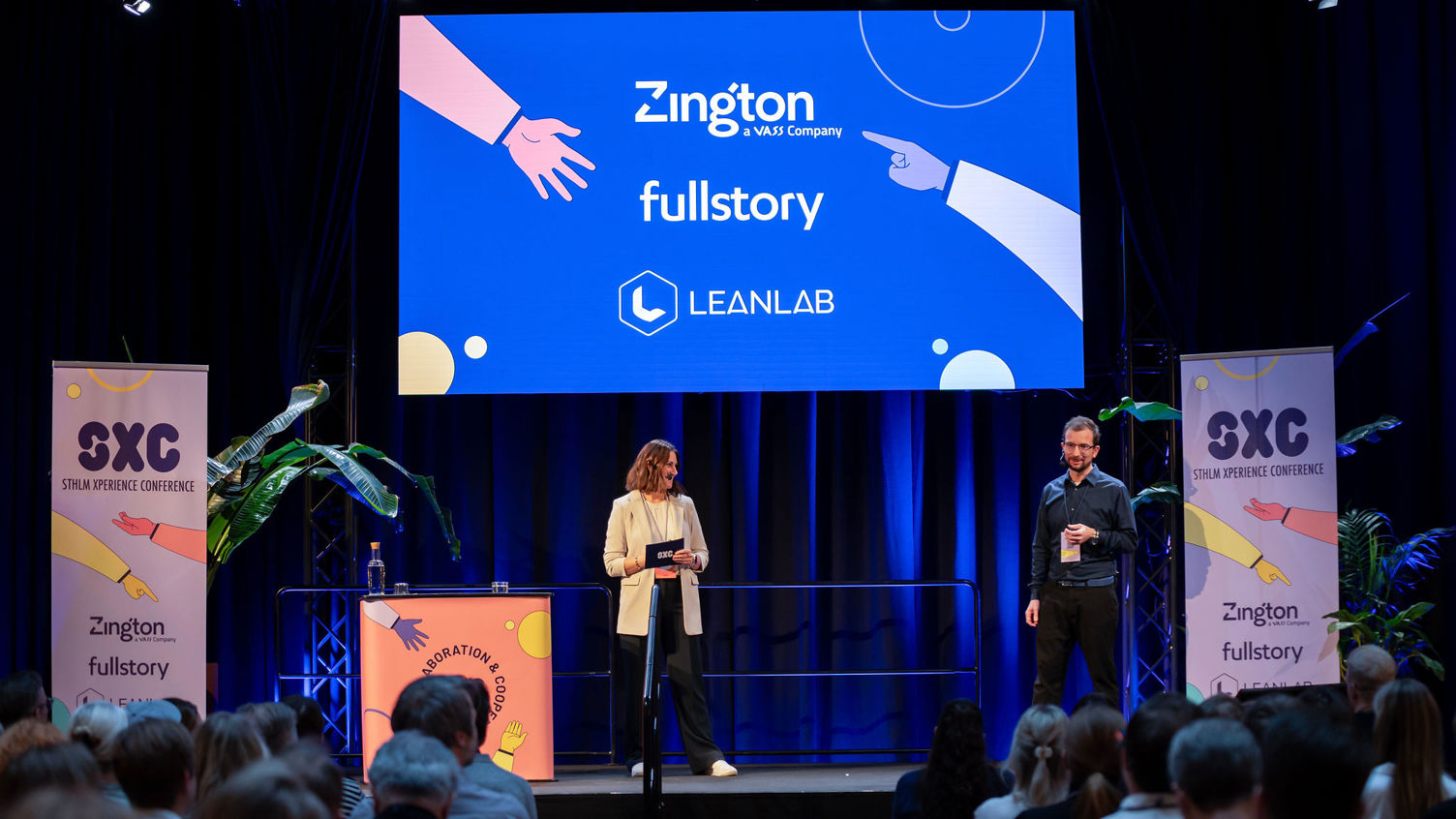 This year's theme, "Collaboration and Cooperation," highlighted the importance of cross-border collaboration among individuals, skills, and teams. Such interdisciplinary cooperation is crucial in UX and design to create meaningful user experiences. Tommy, the Business Manager for UX & Design at Zington and founder of SXC, reflected on the enthusiastic reception of this theme, noting an unprecedented number of digital participants and an enhanced experience for all.
The conference featured a range of inspiring speakers who shared their insights and experiences on collaboration and cooperation. Notable among them was Kelly Dern from Google, discussing how to create inclusive product experiences by scaling and systematizing design processes. Billy Boman, Lead UX/UI Designer at CHAPTR, gave an intriguing presentation on generative AI and its impact on design and digital experiences.
Matthias Lewin from DER Touristik Group and Sofi Ragnefors from Zington shared their successful collaboration in creating a travel app for Apollo, a project that involved team members from multiple countries and brands, highlighting the significance of collaboration in projects and its role in achieving successful outcomes.
Veronica, the Business Manager for UX & Design at Zington and founder of SXC, commented on the diverse mix of speakers this year, including those recommended, actively chosen, or who sought out the conference themselves. The SXC team focused on exploring various aspects of collaboration and cooperation, highlighting AI, design systems, and accessibility, while maintaining a coherent theme by balancing topics and speakers, both Swedish and international.
Veronica Wallström, founder of SXC, expressed satisfaction with the smooth flow of the event and the overwhelming positive feedback from participants, who appreciated the option to pre-select workshops. The conference was also notable for the mix of returning visitors and new faces, including large groups from various companies.
Zington is proud that SXC continues to be a successful platform for networking, learning, and collaboration. They look forward to building on the relationships and knowledge established at the conference. For more information about SXC 2023 and updates on next year's conference, visit sthlm.xconf.co.